---
Beaver Dam Type Tracks of Burnett, WI, has developed the Argo tracks clients have spent a lifetime wishing for. Our hybrid tracks are in full production, and we've dedicated our time to getting these tracks out to you where you need them. Our patented swept wing, pocketed, water grabbing paddle tracks are made of 50% hardened steel and 50% UHMW or HDPE depending on availability and customers wants. Beaver Dam Type Tracks also have the highest ground clearance of any track.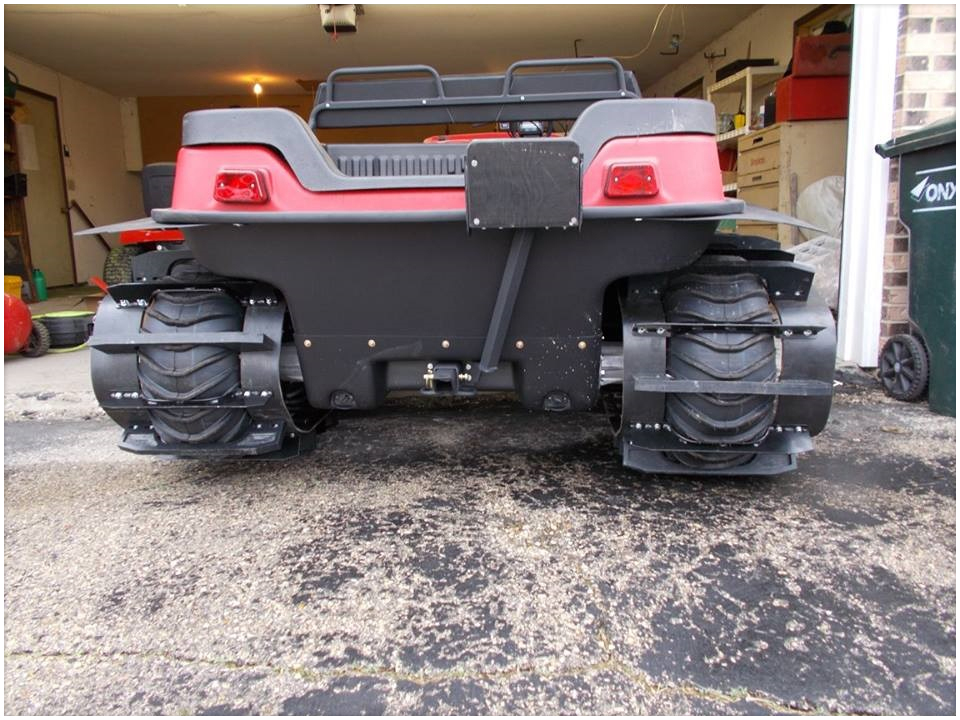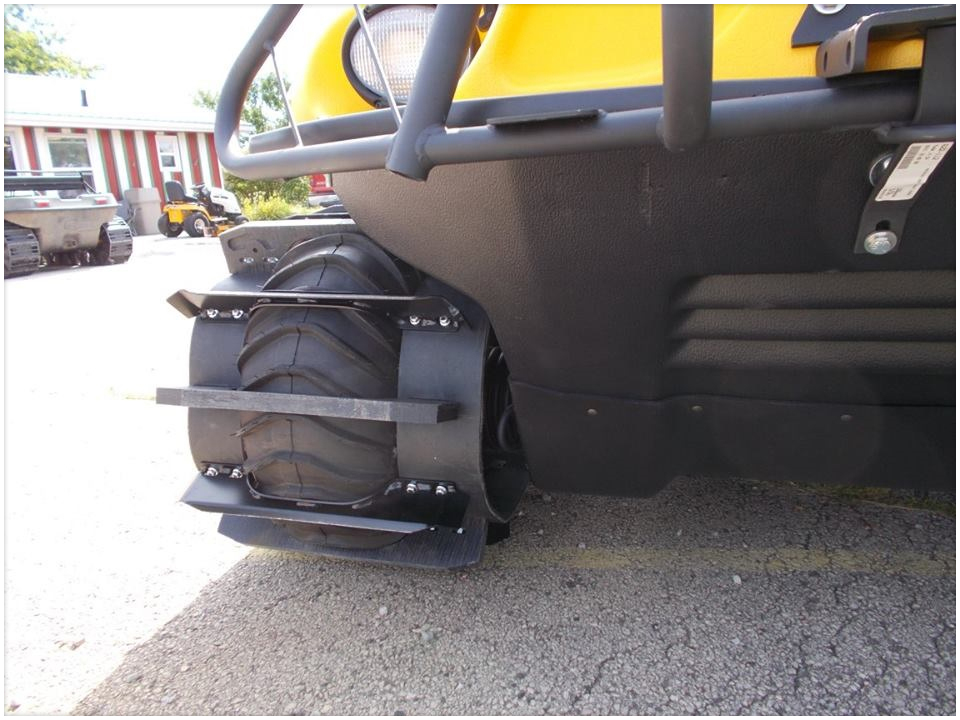 Since we began to prototype these tracks, no one is getting stuck, not with Mudd-Ox, not with Argos, no t with MAX units, no one — not in mud, snow, or anywhere else. Space-age poly is milled to scoop water, while steel components grip ice and vegetation. The paddles on our tracks simply make your Argo or other brand of ATV/UTV an unstoppable machine, even in open water where all the others fail.
These tracks won't fall off your machine. Your tires ride on a unique guide that allows them to operate on the tire tread like they are supposed to. As a result, you won't wear down the sidewalls on a costly set of tires. We make tracks to fit most tire and machine combinations and ship them every day to owners like you around the world, from the Arctic Circle to the Everglades and beyond.
Deeper, taller track segments and flights allow the tires to run deeper in the tracks, so the belts are no longer rubbing the soft sidewalls of the tires. We began making the first hybrid tracks, with combinations of UHMW and other space-age polymer materials that made our tracks lighter than all steel designs while providing smoother rides on asphalt driveways, concrete, etc.
Even your lawn will suffer less with the addition of the poly flights. And our advanced swept-wing paddles make for better amphibious operation in open water where the tracks don't touch the bottom. The Beaver Dam Argo paddles provide 40% more propulsion surface area than we had with older designs. Our tracks also turn very smoothly with our tapered incline angle at the outer edges of the track, reducing side slippage on steep, slippery hillsides. Much higher grade, heat-treated alloy steel with the addition of stiffening bends and angles make these blades pretty tough to bend.
Frontier 6x6 with 24" (Stock) Tires —

HDPE or UHMW

Frontier 8x8 with 24" (Stock) Tires —

HDPE or UHMW

Avengers and Most All Argo 8x8 Machines
XTI/XTD New Conquest Units
Response (RB) and Old Style Conquest (CB) Units —

HDPE or UHMW

MAX 11 and MAX 4
Mudd-Ox quotes by Mudd-Ox dealers only
Please note: We supply Mudd-Ox tracks directly to the Mudd-Ox factory so please contact your local Mudd-Ox dealer
2 1/2" - 3" or wider hub spacers are included free if needed. Most applications require hub spacers. New design reversing Argo rims have a built-in 2 1/2" offset. The 24" tires with these rims may not require spacers. On 25" tires, we do recommend them. This varies with Argo equipment changes.
Standard Tracks for 22" x 10" Tires Are 19.5" Wide
Standard Tracks for 24" X 10" Tires Are 19.5" Wide
Standard Tracks for 25" Wide Tires Are 22" Wide

Please don't run a track that is less than 19.5" wide. You need the flotation, and a narrower track just won't do the job. We will build what you want, but wider is always better.
Super wide snow kits are rarely necessary, but are available. These tracks work well in snow, deep, deep snow depending on the load and the machine.