---
We want you to learn more about Beaver Dam Argo and our president, Christopher Schenkel. Christopher retired from his career as a field machinist, where he performed on-site machining operations around the world, to devote more time to his beloved Argos. As an R and D machinist with degrees in mechanical engineering, fluid power, and hydraulics from several technical schools, Christopher conducted line boring, crankshaft bearing restoration, and milling aboard ships, in nuclear and coal power plants, and with diesel locomotive and generator engines, steel mills, in mines, and on some of the world's largest cranes.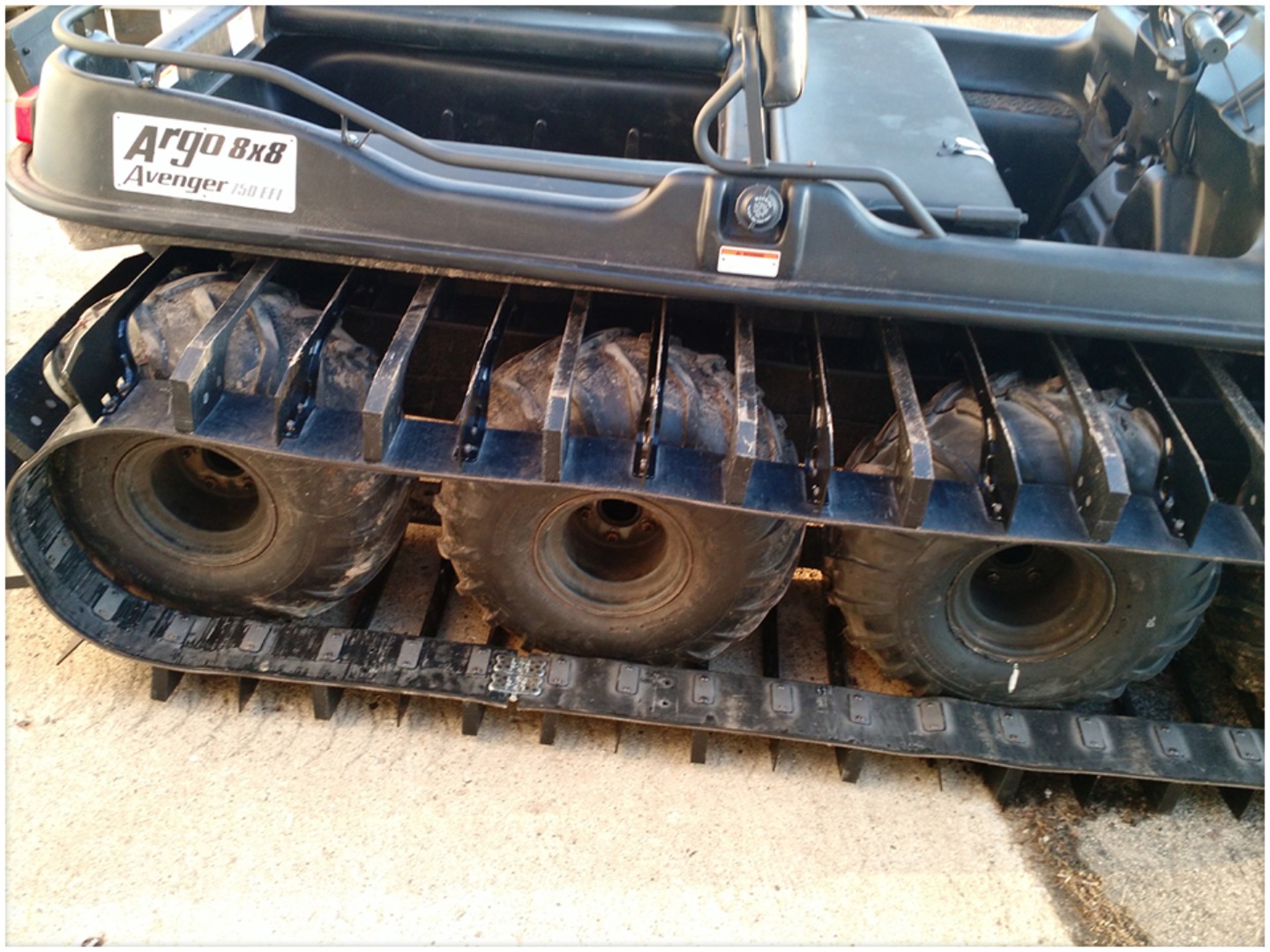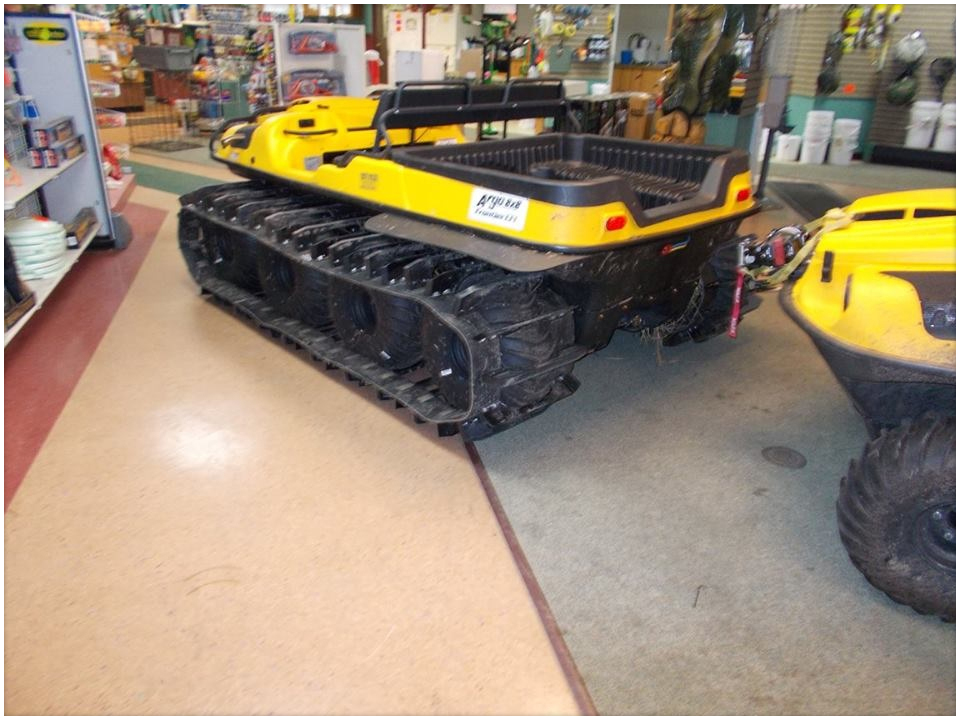 ESCARGO TRACKS and Beaver Dam Argo Inc. History:
Escargo Tracks and Beaver Dam Hybrid Tracks share a rich history in joint track development.
Escargo Tracks of Timmins Ontario joined forces with us at Beaver Dam Argo Inc. late in 2010.
Here in the USA, we formed Beaver Dam Argo-Escargo Tracks USA and worked on many prototype track designs as a joint effort to promote the already world famous Escargo Tracks. The Escargo track was the first track to ever get us through the legendary "Argo Bog of Death," which is actually our property along the bank of Mill Creek here on Fox Lake, Wisconsin. Beaver Dam Argo Inc. made several test videos with the Escargo track designs and found them to be excellent tracks.
We were also very excited to work with Adair tracks, at first, but after a while, dismissed them completely. Please contact them directly for replacement parts, returns, or other concerns. WE NO LONGER STOCK ADAIR REPAIR PARTS.
We were also working with our own designs, mixing in different types of machine grade plastics including UHMW and Poly blends. These quieted down the all steel designs, made them a bit lighter and gave a somewhat smoother ride. We also added hinges to make installation and removal easier. We designed all welded steel axle spacers, stronger and wider to accommodate larger/wider tracks as Ontario Drive and Gear/Argo and Mudd-OX and others began making larger and heavier machines. As our tracks got larger, the steel we used needed to be stronger and heat treated to prevent bending, the belt we use is now woven with a military spec carbon fiber core, and our bolts were upgraded to 5/16 Grade 8 incorporating non reversing grade 8 flange nuts. It also became very costly and time consuming with all the NAFTA Tariffs, Taxes, Border Fees, etc. etc. etc. to import /export across borders, so around January of 2014, Beaver Dam Argo and Escargo just went back to business as usual separately. Beaver Dam Argo Inc., does continue to have a Canada Import/Export License. Now, although the tracks we build here at Beaver Dam Argo Inc. are so very different from those of Escargo Tracks, it is our firm belief that both companies will always share our joint commitment to provide you, no matter where you live, with as Alain Boudreau, the owner of Escargo Tracks says, "The Best Tracks in the World!" Here is how you can contact them directly:
Alain Boudreau
Escargotracks
392 Norman Street
Timmins, ON, Canada
P4N 4B7
Shop 705-267-4865
Home 705-264-0268
www.escargotracks.com
I am Christopher Schenkel, the owner of Beaver Dam Argo Incorporated, and builder of the Beaver Dam Hybrid Tracks, and if I did not have our tracks, trust me, I would be driving on Escargos.
He became Wisconsin's largest factory-authorized Argo dealer in 2002 with his Fox Lake, WI, location and has owned and serviced every model of Argo ever made. He won the nickname, "The World's Most Friendly Argo Dealer," and was very proud to have been honored in such a way. He loves Argos, but he was tired of getting stuck.
Christopher began to design and test Argo tracks that would enhance these machines so that they really would go anywhere. While he is no longer an Argo dealer, he still talks to people from all around the world about their Argos. As Argos improved and gained more power, with new steering advances, redesigned transmissions, and EFI engines, Beaver Dam Argo advanced with a lot of track design changes as well. When our tracks are correctly installed with the right spacers (included), they will not cause body damage to your Argo.
We are also starting to build Mudd-Ox track prototypes and will begin providing tracks for the makers of Mudd-Ox extreme terrain vehicles in the very near future. Please contact Beaver Dam Argo to learn more about the products we make that are guaranteed to change the way you use your Argo.
---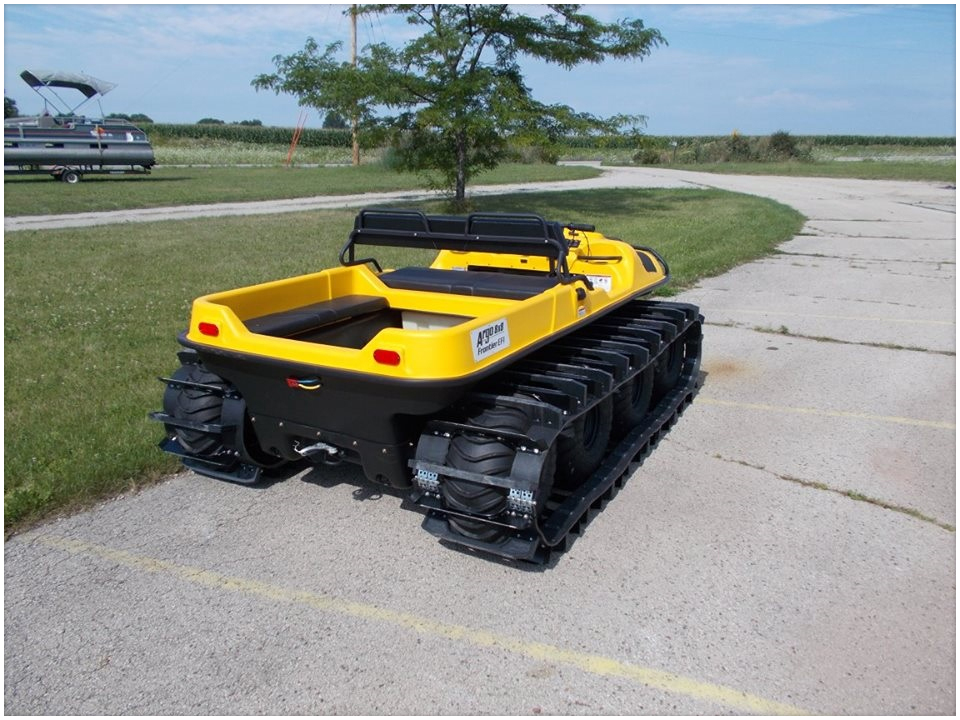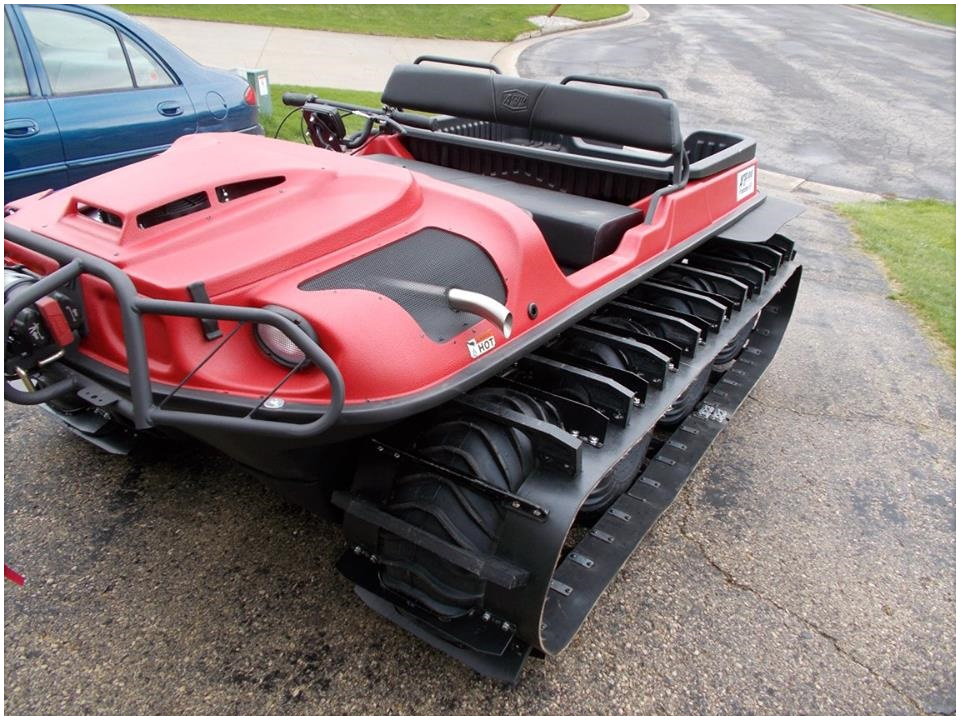 Call Mike at Prairie Sports and Argo 920 887 1451 for all of your NEW ARGO needs. Visit the Prairie Sports and Argo showroom. Service Sales Argo Parts